Vienna, the capital of Austria, will definitely not dissapoint you. The city has a good climate, especially during summer. Beside it has breathtaking cultural attractions and a special musical history with Beethoven and Mozart.
In a little over an hour you're already in this beautiful city. Something you should definitely do is a tram ride around Ringstrasse. This street is over 150 years old and surrounded by a few impressive buildings that are really worth seeing. The ride takes around 30 minutes and takes you along other beautiful parks, the parliament, the Town Hall and the State Opera. Speaking of which, you really need to pay a visit to this place. Better yet during a concert, which take place around 300 days a year so you can barely miss it. Alsmost as famous as the State Opera are the coffee houses which are also located in the most special buildings of which some are on the World Heritage List.
WANDEL OVER
DE VELE PLEINEN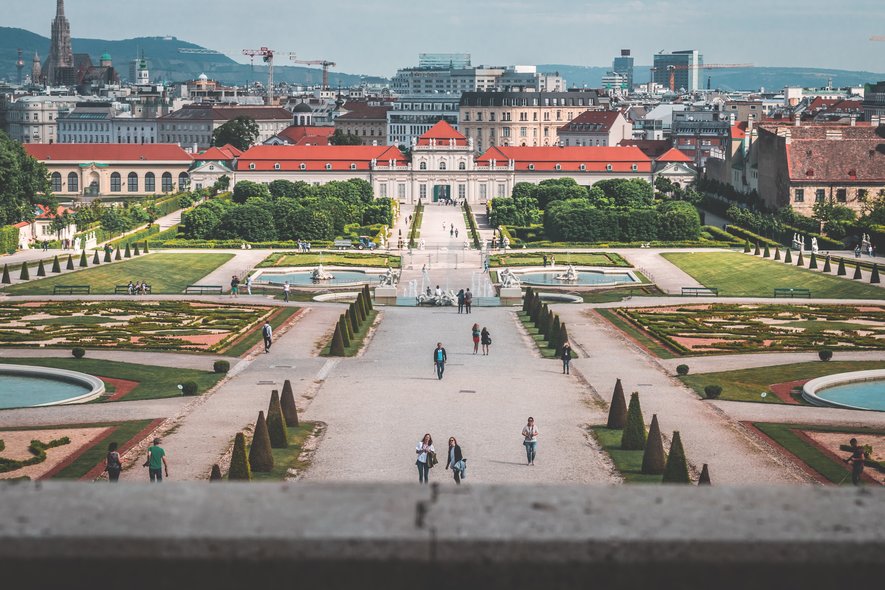 Delicious with coffee is a local delicacy, such as a Sachertorte or Apfelstrudel. To consume the energy of those delicacies, you will have to climb St. Stephen's Cathedral. This gothic cathedral stands out with her 136 meters above Vienna. It will come as no surprise that you have a breathtaking view of the city at the top.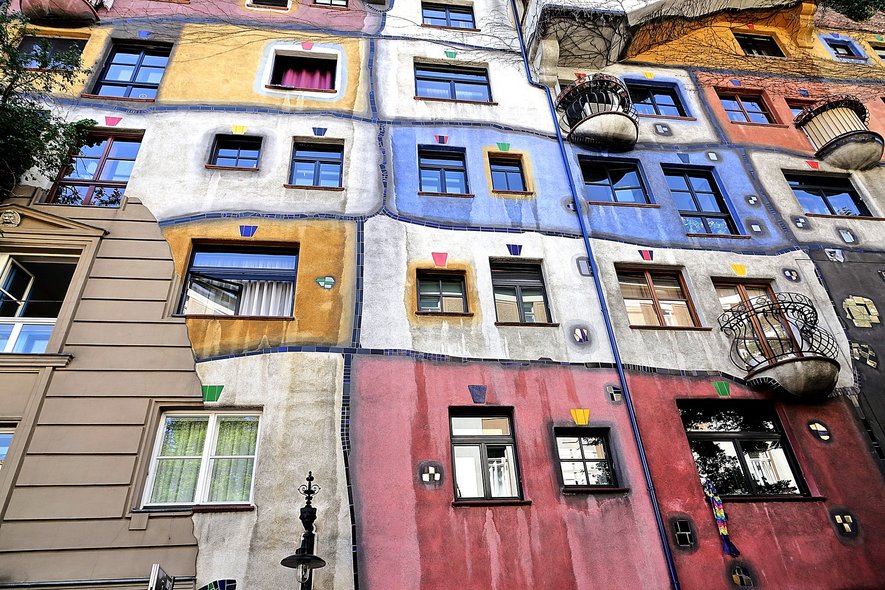 ADMIRE THE
HUNDERTWASSERHAUS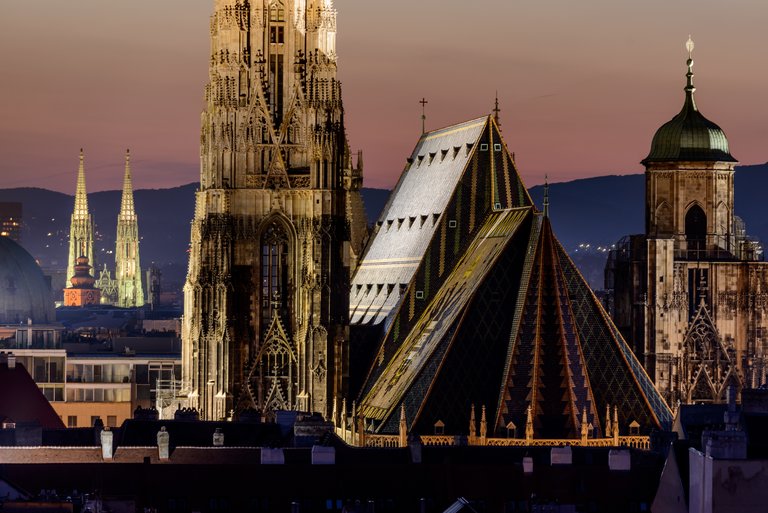 Are you a lover of colorful houses? We know we are. The Hundertwasserhaus features colorful facades, making it one of the most visited sights in Vienna. Both the house and the windows and doors are all crooked, which entails a certain charm. Unfortunately you can not go inside, but you can visit the nearby exhibition in the Kunst Haus Wien where the Hundertwasserhaus is exhibited.
The most beautiful way to see the city is by cruising over the Danube river. For example, go on a day cruise through Wachau Valley while enjoying a nice coffee or one of Austria's white beers. The cruise takes you along impressive castles and picturesque villages surrounded by wineyards. Don't forget to enjoy a local wine at the end of the day!