Where is that place with all those floating hot air balloons? You have already walked there 100 times in your mind with the song '99 luftballons' in the background. It is about Turkish Cappadocia. This Turkish region is on the UNESCO World Heritage List and is protected by Göreme National Park. Today the area is a huge attraction.
The area was created millions of years ago by two volcanic eruptions and consists of fairy chimneys, tuff cones and all kinds of underground cities. it is a wonderful destination where you will literally be amazed by everything you see. it certainly has a place on the World heritage list for a reason.
In Göreme, in the middle of the National Park, you can admire the most beautiful cave houses in which you could even spend the night. The village is very atmospheric with its restaurants and shops in idyllic streets. There are a few other towns you can visit: Derinkuyu, Tatlarin and Kaymakali.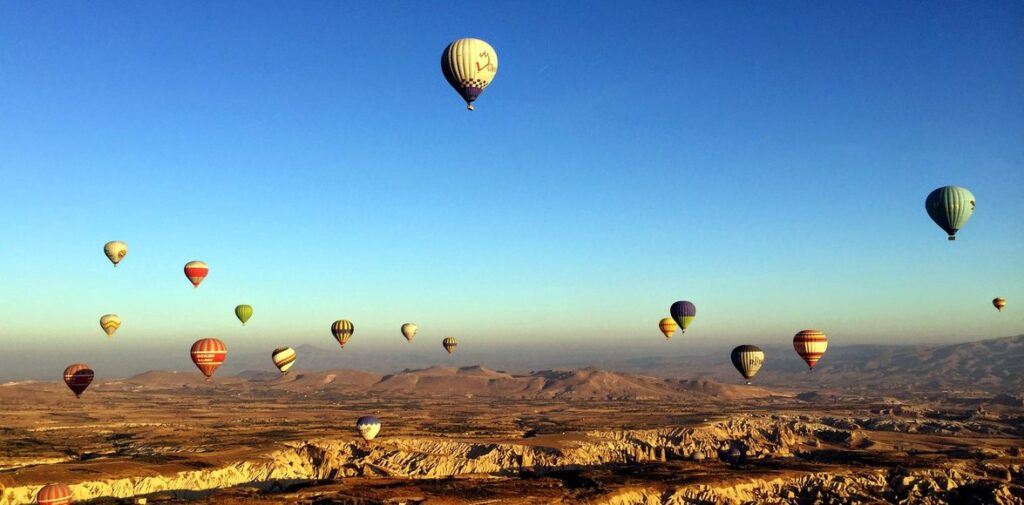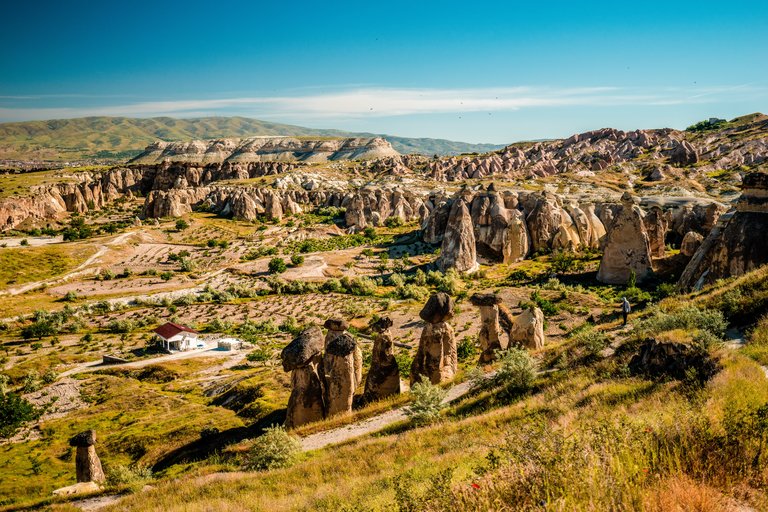 In addition, you can visit various sights, for example the world famous Love Valley, This one actually gets more beautiful the closer you get. We naturally recommend that you visit the valley up close. The Cappadocia open Air Museum is also worth a visit. You will find many churches here that are located in the rocks. The village of Üçhisar is known for its cave dwellings that rise above everything. It is best to visit this place at the end of the afternoon because of the beautiful incidence of sun rays.
What is also unique are the underground towns. Six of these have been discovered, but probably more exist. The best researched is Derinkuyu, which has as much as 25 layers of depth. You can also visit such a town yourself. Keep in mind that it is a lot colder underground, so dress accordingly!
You can walk through Cappadocia to admire all the beauty, but of course you can also float above Cappadocia in such a hot air balloon. Get great views of the valleys and countryside during the sunset. You can't get any better than this!