Barcelona is a very lively and sparkly city that always has something in store for you! The temperature is pleasant practically all year long which makes visiting in winter pretty pleasing. Imagine yourself in the tiny little streets and enjoy the culture and architecture. Walk over the La Rambla and admire Gaudi's creations, visit the La Boqueria market or go shopping at El Corte Inglés. 
Enjoy the Spanish kitchen and meet the authentic dishes like paella, gazpacho and a variety of tapas. We recommend you to visit the market La Boqueria and get your hands on some of the delicious food there is to offer.
The multidimensional city is perfectly suited for a jubilee trip. Admire the skyline and Barcelona's beaches from aboard a catamaran and sail towards the sunset. Alight in the old harbour and enjoy some paella, fresh fish or sushi! Explore the city by bike and don't forget to cycle through the gothic quarter El Ciclo.
Also visit La Sagrada Familia, the ambitious and not yet finished work of Gaudi. The Sagrada Familia is a popular attraction so you should plan your visit beforehand. We can help you get access without having to wait! Beside La Sagrada Familia you should consider paying a visit to Park Güell, which is designed by Gaudi and is recognizable by a winding bench full of mosaic.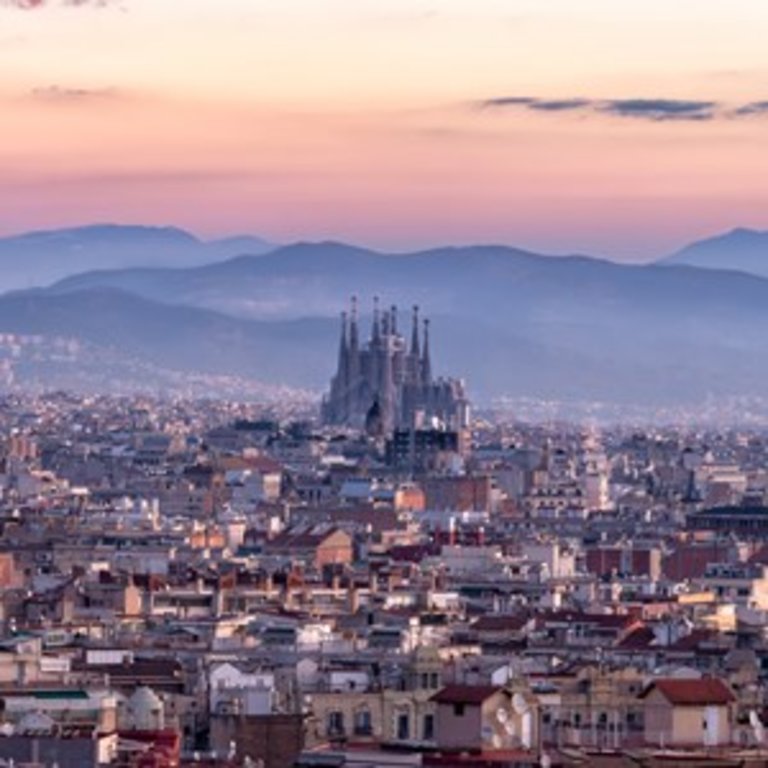 EXPLORE
BEAUTIFUL BARCELONA
ENJOY THE MOST
DELICIOUS TAPAS

10 years anniversary of Uniglobe Westland in Barcelona
After a pretty early flight Sunny Cars had made sure our rental cars were ready to drive through the streets of Barcelona. We made our first stop to drink cava at Cordoniu Cava's and as you might understand, the mood was good! After an extensive tour including a cava tastery, it was time to head to the hotel. By car we followed our way into the center where we took up residence at the Silken Diagonal, which is a perfect located 4 star hotel. We walked towards Can Recansens, where a typical Spanish lunch awaited for us. After lunch it was time to burn off those calories by a guided walk through the old center. Because of the fact that there was a Spanish holiday going on, we started our walk by doing a polonaise and ended it in a bar where pincho's and wine were waiting for us.
After one hour of rest at our hotel rooms it was time to leave to Hotel W by bus. Sunny Cars decided it was time for another drink which took place on the roof terrace that gave us a perfect view over Barcelona. The closing dinner was at Torre d'alta Mar and after a delicious meal we headed to Opium Mar disco that had our names on the guest list. For some the night was a bit short, but we were all expected for a treasure hunt the morning after. There we went, again in our cars, to drive through the city and carry out assignments. To top it off we visited Camp Nou combined with another treasure hunt. Of course we took a picture with Messi and we all took place on the chair of the commentator for a minute.
After a well deserved lunch in Can Travi and a real award ceremony, it was time to head to the airport to go home. It was a trip to never forget. On to the next 10 years!