DISCOVER OUR
EXHIBITION TRIPS
Planning on visiting a leading fair in The Netherlands or across the border with your colleagues or relations? Or are you hosting your own stand on a fair? From transfer to accommodation and from plane tickets to entrance tickets, thanks to our international network we can arrange a whole lot!
As an organizer of an exhibition- or conference trip you invest a lot of time in filling in the program for the participants and the associated activities. Your trip is only a success when anything is optimally arranged; Uniglobe Westland loves to assist you in this process. For example, for years we've been organizing a conference for ABZHW in London, which is one of the most important destinations for Dutch business travelers. The English capital is perfect for a variable and educational program.
Listen to reputable speakers during daytime and visit a musical at night. Eventual partners are also thought of! Every year in february the Fruit Logistica in Berlin takes place. This exhibition is the most important trade fair for international trading in greens and fruit. In 2018 there was a presence of over 3.200 exhibitors from 84 different countries and a visitor count of over 77.000. The fair offers a complete image of the newest innovations, products and services on every switch of the international supply chain. It offers outstanding possibilities to expand your network and contacts of important decision makers in every sector of the branch.
Many of our clients arrange plane tickets and hotel stays quite on time. Whether you are traveling with only 2 employees or 150, we recommend to arrange your transport and stay on time. For more advise, we're there for you!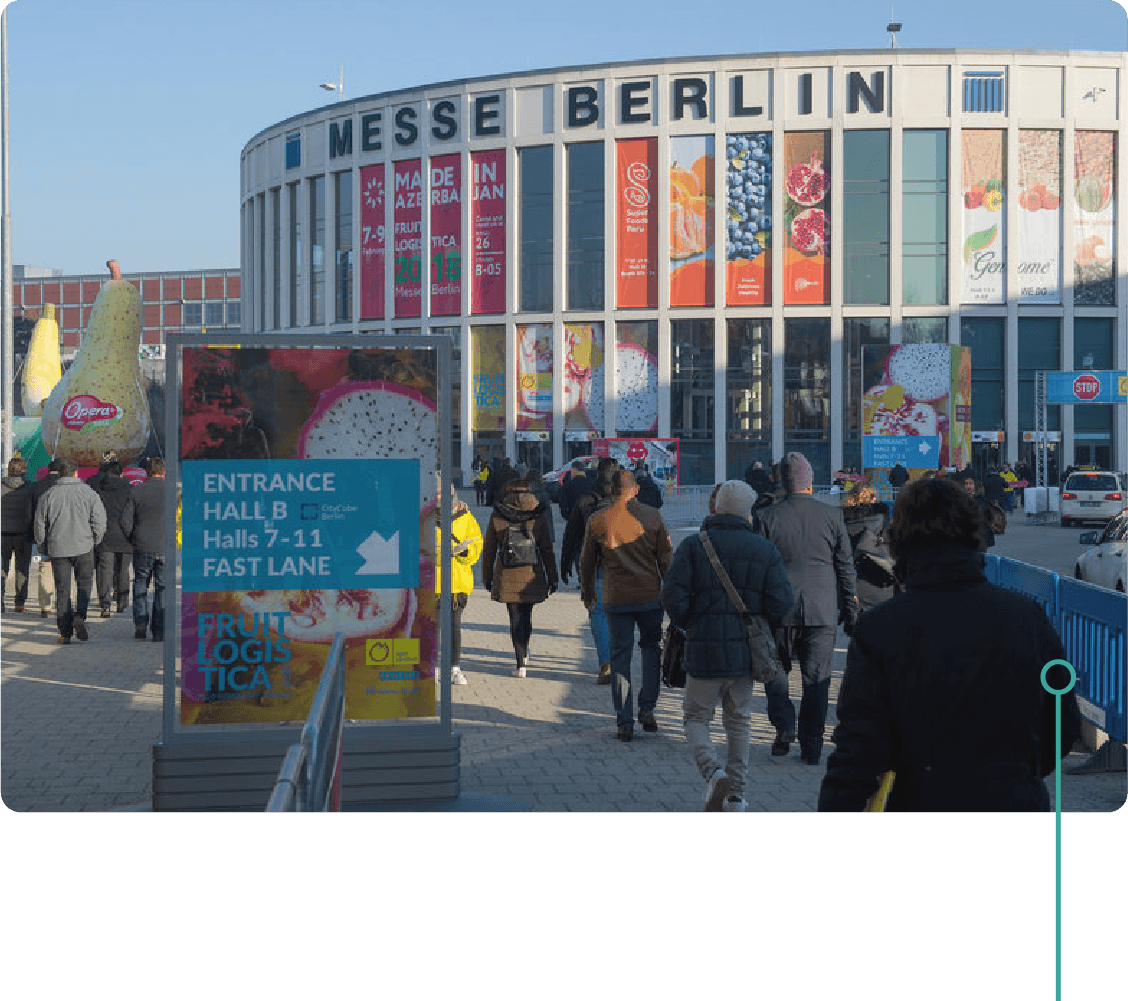 ARE YOU VISITING THE
FRUIT ATTRACTION
THIS YEAR?