Shopping paradise, fashion capital and soccer city. Milan has so much to offer! Stroll along the canal at Navigli or visit to a game of one of the city's top soccer clubs, AC Milan or Inter Milan. These are both to admire in the same city!
No game planned when you're in town? Then you should visit the museum that also gives you access to a tour around the stadium. Milan is seen as an economical city so you'll also find the Italian stock exchange in this city, better known as Borsa Italiana. There is a lot of activity around the city and the fashion industry is clearly visible in the whole society. It doesn't lack well dressed businessmen and -women.
If you're looking for a more quiet spot, you should visit Porta Romana or Zone Solari. Don't forget to visit the cathedral on the Piazza del Duomo, too! This is a gothic church that has been built from the 14th until the 20th century. From the cathedral you will have a fantastic view over Milan. The museum Pinacoteca di Brera is also worth a visit. You'll find the last unfinished work of Michelangelo in this museum, but it also shows Rembrandt's creations. To admire Leonardo da Vinci's 'The Last Supper', the monastery Santa Maria dell Grazie is the place to be.
You can enjoy a delicious dinner in Navigli, along the canal. In the evening it is bustling with people and conviviality and you can choose from numerous cozy restaurants to enjoy a nice meal.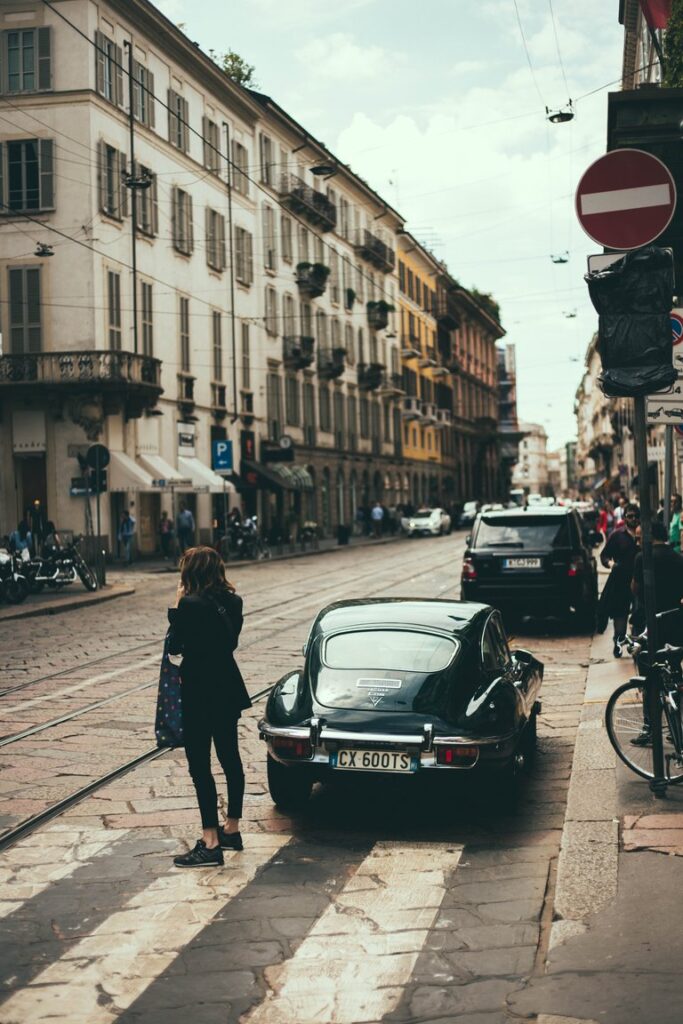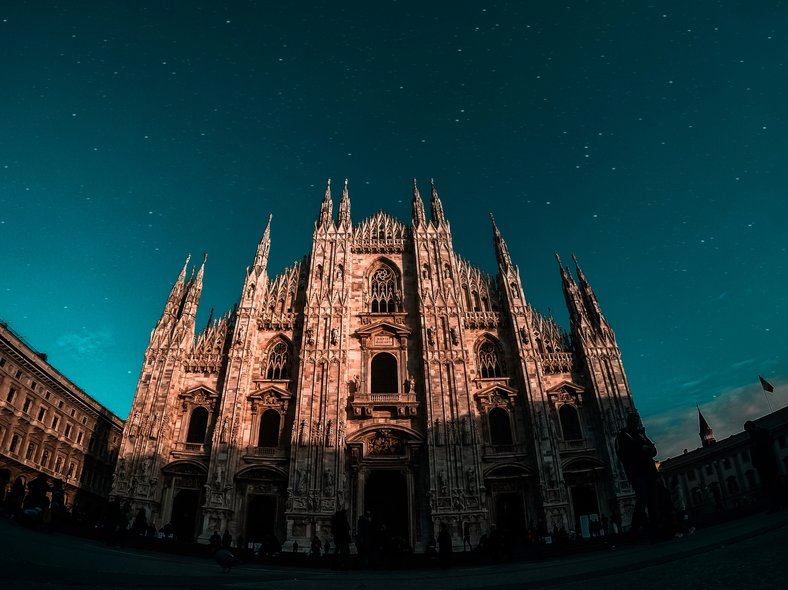 The fashion lover must really have walked through the Galleria Vittorio Emanuele. You will find stores such as Louis Vuitton and Prada, but there is also a McDonald's located there, for example. You will find the Galleria adjacent to the Piazza del Duomo and you will recognize it by the crowd that walks in or out of it. For a more quiet experience, it's recommended to go there early in the morning.
Where Milan may sometimes come across as an expensive city, this is not so bad. There are loads of shops and places to eat for the budget traveler also.
What you can't miss in the center of Milan is Starbucks, the only one in all of Italy. Since coffee is sacred in Italy, the Starbucks was not something Italians liked to see appear in their country. This store is therefore no ordinary Starbucks store, but is called the Roastery Reserve. This is, first of all, much larger than an average one. It already starts before you walk in, there you will find a cute terrace with nice beds. Inside you will find a true coffee factory, where coffee beans are actually roasted, packaged and sold. Of course you can also go there for a cup of coffee, a pie or sandwich. One thing is certain, the Starbucks is doing its best to convince Italians of its quality!
You travel through Milan very easily by public transport. For a few euros you can buy a ticket that is valid for 24 hours in all buses, subways and trams in and around the city center.
WALK ALONG
DUOMO DI MILANO