Verona is located in the Italian region Veneto, close to Lake Garda. The biggest highlights of the city are the arena and Romeo & Juliet. The story of Romeo & Juliet played in Verona. Beside the Romanian Amphitheathre is definitely worth a visit! During summer nights there are lovely opera performances in the theatre.
There is so much more to see in Verona. The Piazza del Erbe is one of these beautiful attractions. At this square, there is a daily market which causes a nice kind of fuss on the terraces. Admire the beautiful buildings around the square while enjoying a drink!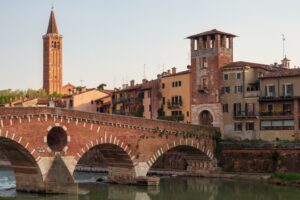 For the most beautiful view over the city you can climb the Torre dei Lamberti. This tower that comes uit of the 12th century offers a panoramic view over Verona from different heights. You can also enjoy a beautiful view from different spots along the river Adige. Combine a city trip to Verona with a boat tour over Lake Garda. Verona is easily to explore by bike to get the most out of your day!
If you're looking for good food, Verona is also the place to be. Enjoy the delicious Italian dishes in one of many restaurants and get yourself an ice cream for dessert!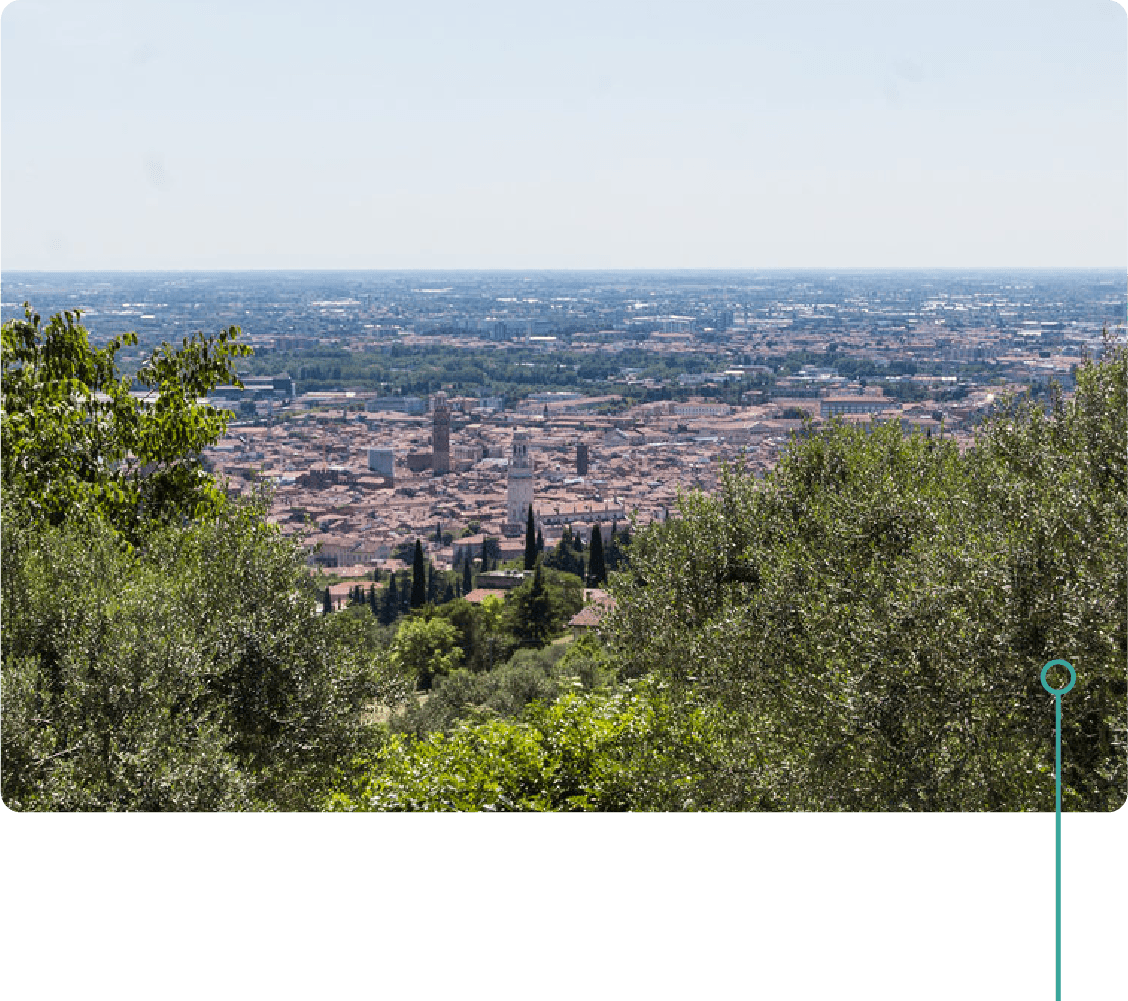 ENJOY THE VIEW
OVER VERONA
CLIMB THE
TORRE DEI LAMBERTI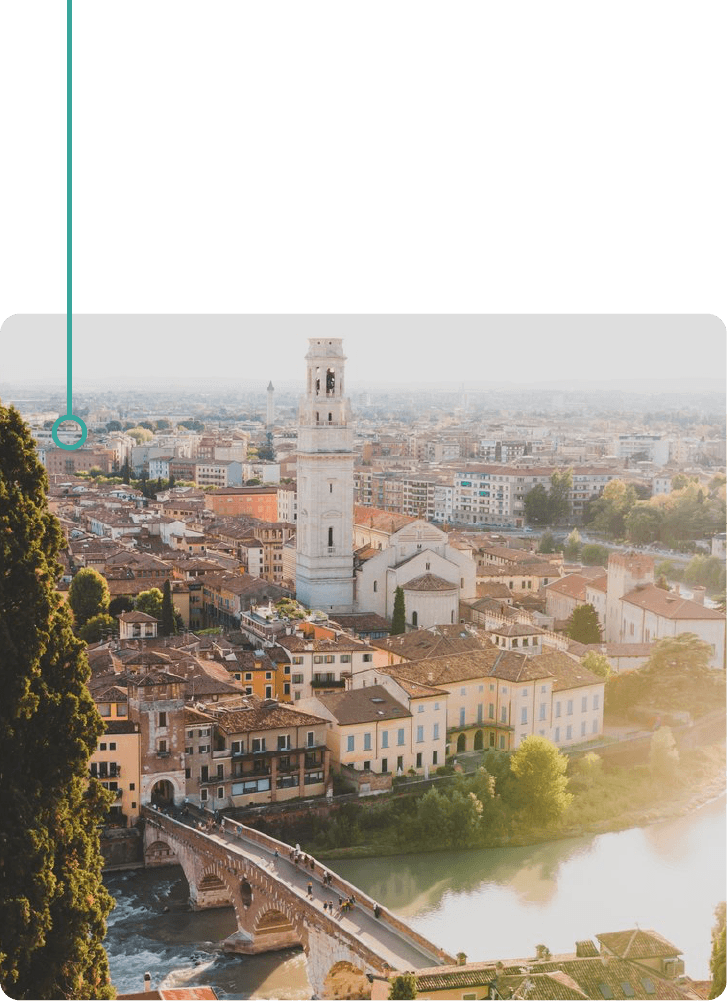 Sandra Heusinkveld tells you about her experience in Verona!
"The whole jubilee weekend was arranged perfectly, but the highlight definitely was the lunch at a beautiful location witch a view over Verona. All the employees shined from ear to ear and felt amazingly! Having lunch on a location like that is not something you do every day. It's magnificent Uniglobe found us a location like this."