A place not much discussed yet, but because of that very nice: Gdansk. This charming Polish city is definitely worth a city trip! Poland is known as an affordable destination, which immediately makes it an interesting option. All sights and activities are close to each other, making it easy to move through the city.
Do you love colored houses and buildings? You will find plenty of those in Gdansk!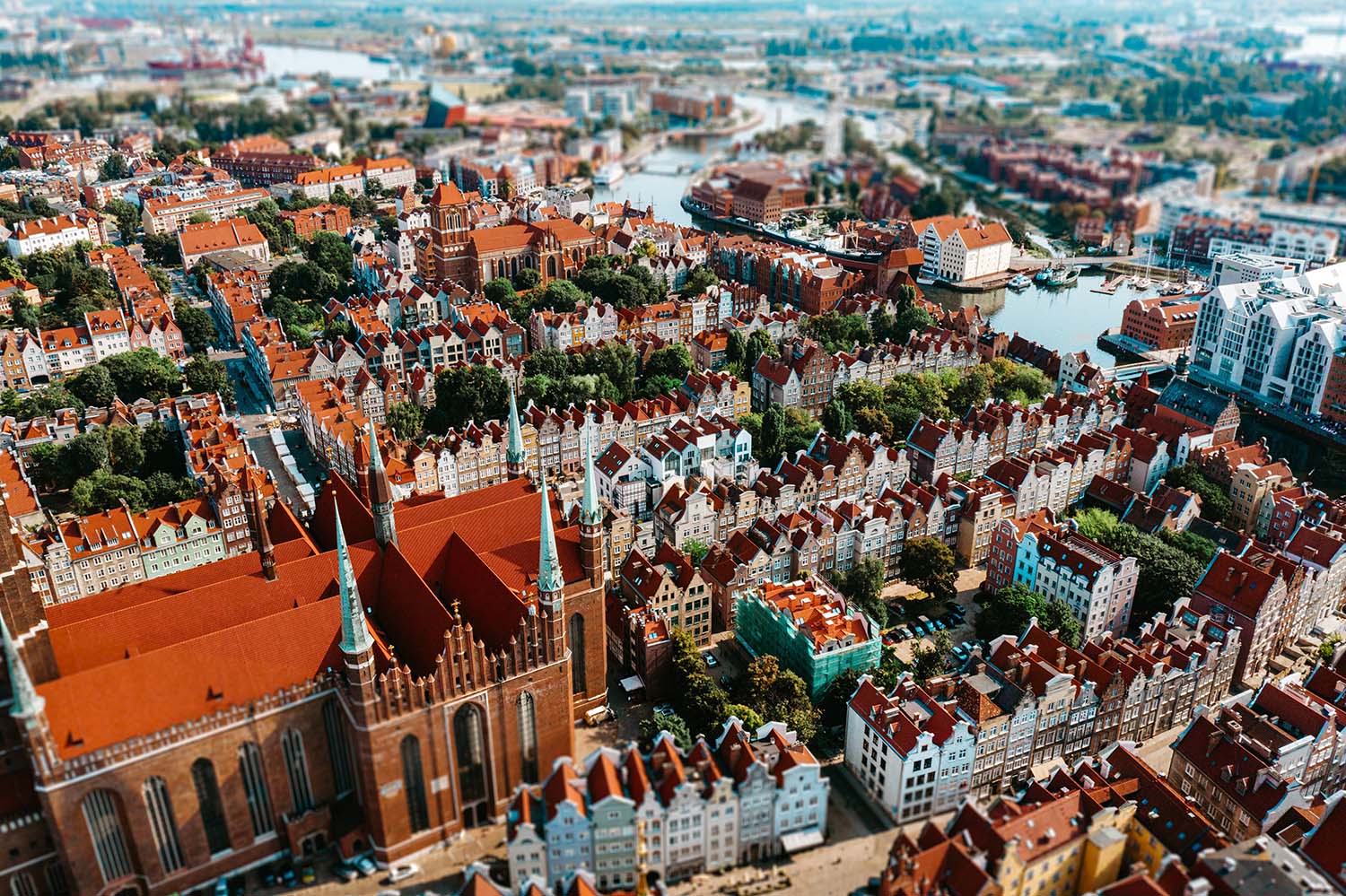 Start the day with a tour of Piwna Street, where you will also find St Mary's Church. This church is the largest brick church in the world. It can accommodate up to 25,000 visitors! Then walk towards the 16th century Royal Chapel, a beautiful orange building with mint green frames. Unfortunately you cannot enter the chapel, but the outside is really worth seeing.
For even more beautiful architecture, walk to Mariacka Street. This street is home to many jewelers and art galleries. This is because it is a mining center for amber, which is used to make jewelry and art.
Walk through the Golden Gate to the old town. Here you end up in the Langstraat, also known as the main street, recognizable by the cool colored buildings and the large town hall, which nowadays serves as a city museum.
In front of the town hall you will find the Neptune Fountain, designed by a Flemish architect. This attraction is extremely popular among visitors and well worth a visit. In winter, the large Christmas tree sparkles here.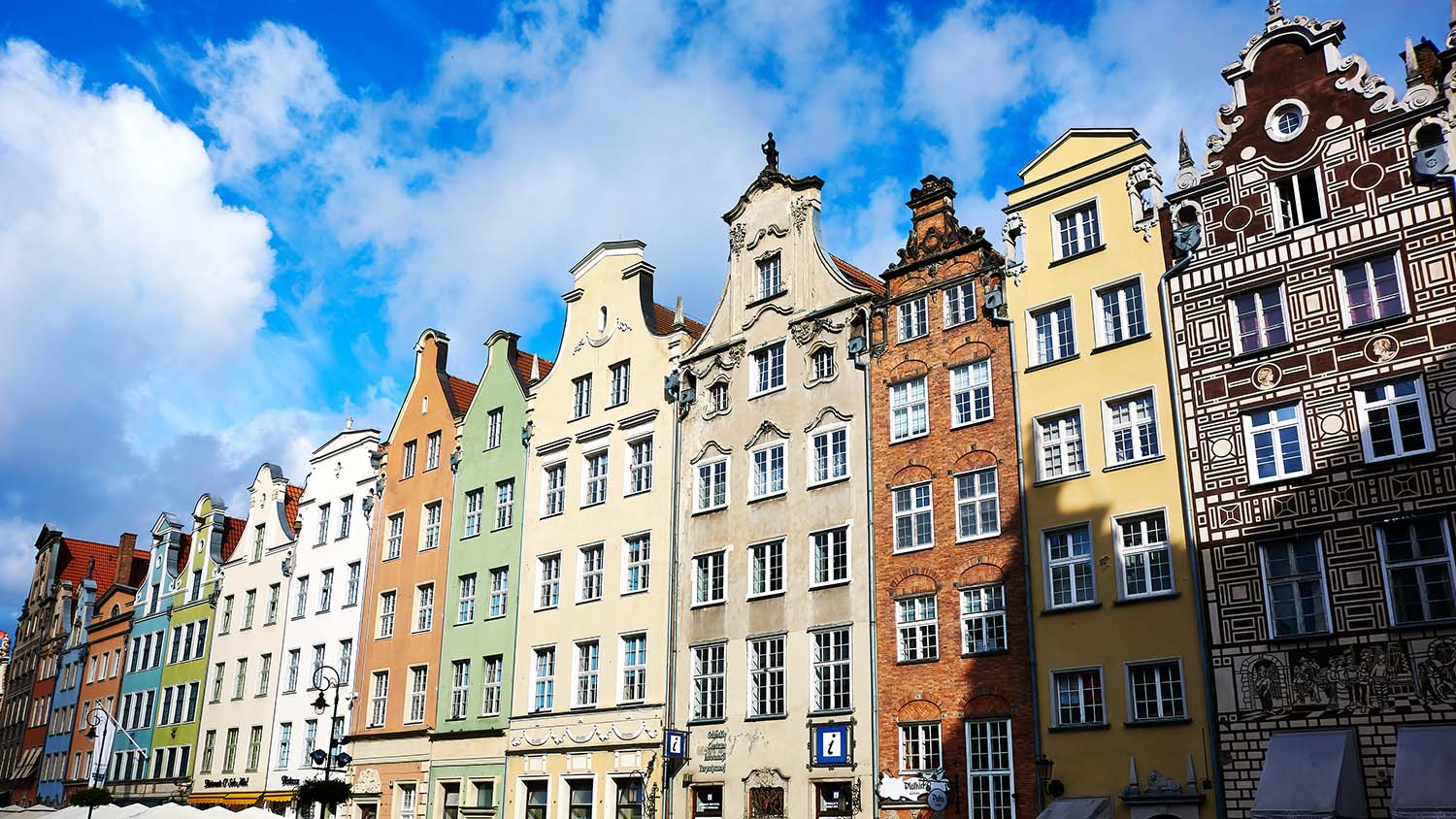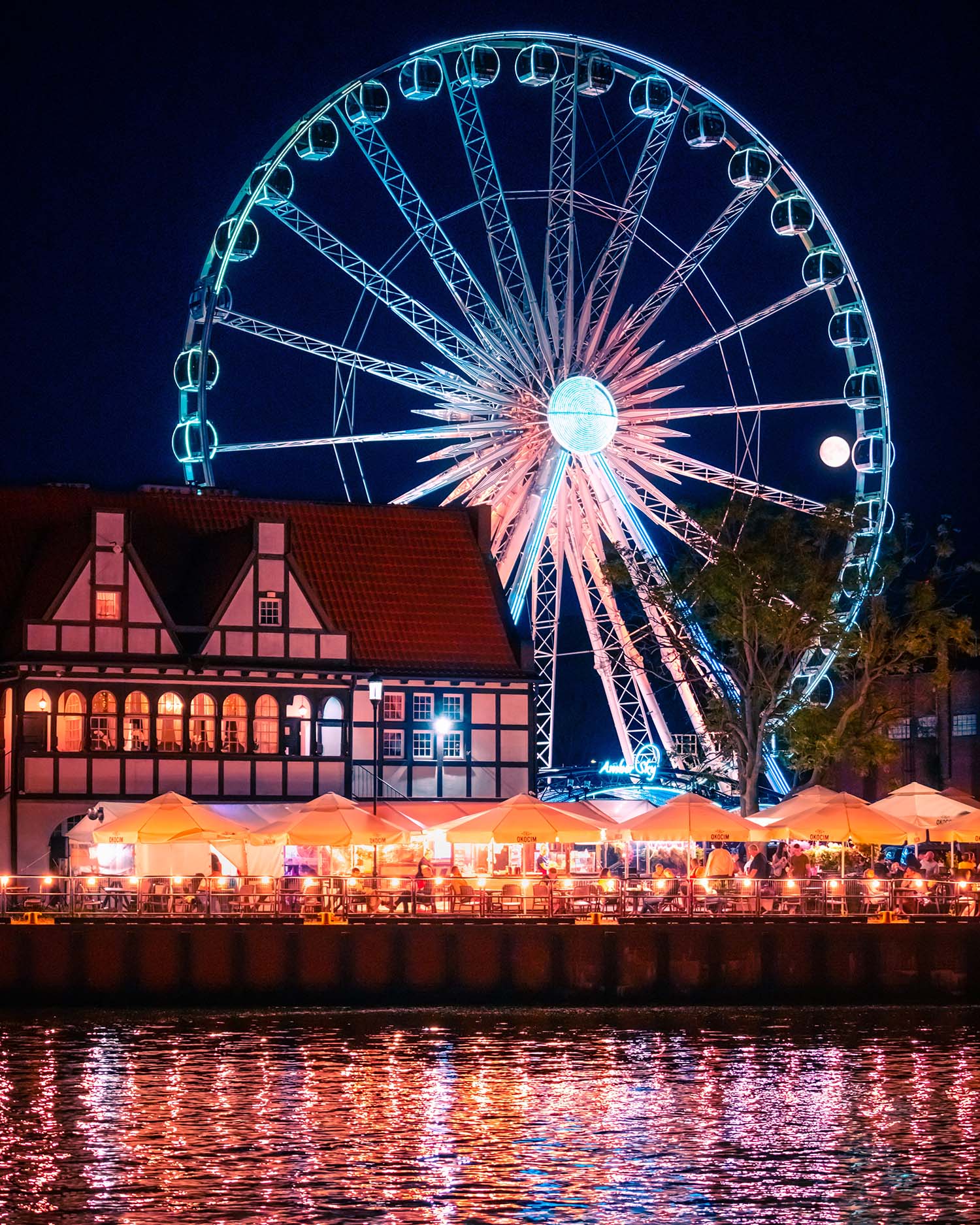 As an extension of the Langstraat you will find the street Dluga Street. The street is surrounded by quaint mansions and bursting with buskers. Very cozy! The street turns into Dlugi Targ, the market street. You will also find beautiful, colorful architecture here.
At the end of the Dlugi Targ is the Green Gate (which is not green at all), which opens to the Motlawa River. The Green Gate is connected to the Green Bridge, which leads to a small peninsula.
Via the street Olowianka you arrive at another peninsula. On this island you can take a picture next to the mega letters 'GDANSK', enjoy the peace in the park or take a spin on the Ferris wheel!
Over the Most Zwodzony bridge you walk back to Motlawa, where the path next to the water leads you to the Crane Gate. From afar you can already see how unique this building is with the black wooden crane. In this building you will find the National Maritime Museum.
Despite the fact that Gdansk is not very big and can even be done on foot, there is really a lot to do!