THE RESORT
The day before departure we had to do a PCR Test. This all went according to plan and so we left for this beautiful island Sardinia on June 18. After a good flight and transfer we arrived at our stay in L'ea Bianca in the North of the island. The resort is close to places like Baja Sardinia, Porto Cervo and Cannigione. On arrival we immediately received a room upgrade with a bottle of bubbles. This was not because there was anything wrong with our room, but if availability allows it they do this more often. Our room had a beautiful view over the Mediterranean garden with the pool and the sea. The staff is friendly and the manager is regularly present to ask how you are doing.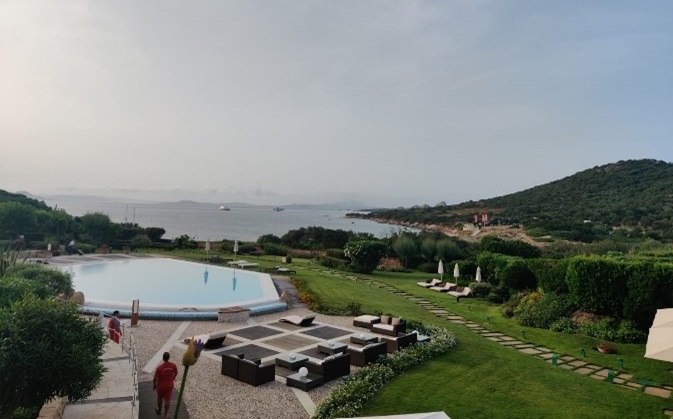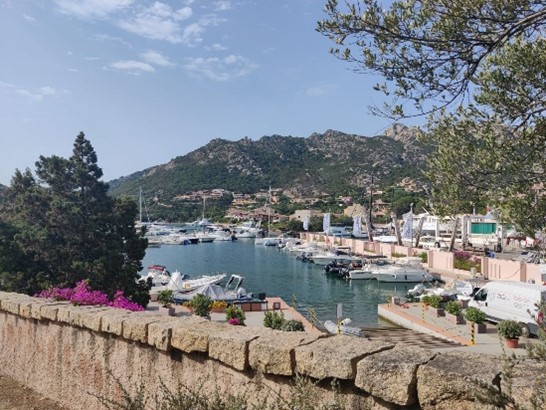 SIGHTSEEING
The ladies at the hotelreception are proactive, so arranging a scooter was no problem and quickly done. The freedom to visit all kinds of villages is always important to us. And driving along the coast to Palau is a beautiful route. Olbia is further away but also fun to visit once by scooter.
We also went sailing for a day. Highly recommended, but it is not cheap! We went to the island of La Maddalena where you could also swim and snorkel, of course. Later that day, the skipper dropped us off at restaurant La Scoghera where you can have a fantastic lunch with a view over the sea where the most beautiful boats drop their anchor.
COOKING CLASS
Another highlight of our holiday was when the waiter of our favorite restaurant (Cutter, Cannigione) tipped us to take a cooking class at a new restaurant named Ulia, which was also close to our resort. The restaurant is part of the Cascioni resort. This resort is a newly renovated farmhouse from 1715 with beautiful views over the olive trees. The resort has its own vegetable garden where Forbes award-winning chef Roberto Sanna creates the most delicious dishes for guests. Together with him we made dishes that we ourselves harvested from the garden. While enjoying a glass of wine of course. We would certainly recommend this small-scale resort as a place to stay.