This Italian city is one of the most visited cities in the world. It has many historical sites that still date from the time that Rome was the capital of the great Roman Empire. 
Rome is a busy metropolis, which is audible, tangible and visible everywhere. It is therefore wonderful to sometimes seek some peace, for example in one of the parks. However, it is not chaotic and busy everywhere. One side of the city runs over from tourists, while the other side of the city has quiet streets and squares. Here you will find the real Rome.
Of course you can't ignore the Colosseum, one of the most important remains of the Roman Empire that was built in the 1st century of the era. Let us score a skip-the-line ticket for you, so you don't have to wait to visit this beautiful building. What you certainly should not miss is the mini-state Vatican City, also called the heart of the Catholic Church. St. Peter's Basilica is one of the most important in the world and was also the largest for many years. On the St. Peter's Square believers listen to the daily speeches of the Pope.
An impressive structure is Castel Sant'Angelo, or Angel Castle. Combined with the Angel Bridge even more beautiful. From the upper terraces of the Castel Sant'Angelo you get an amazing city view. Win-win!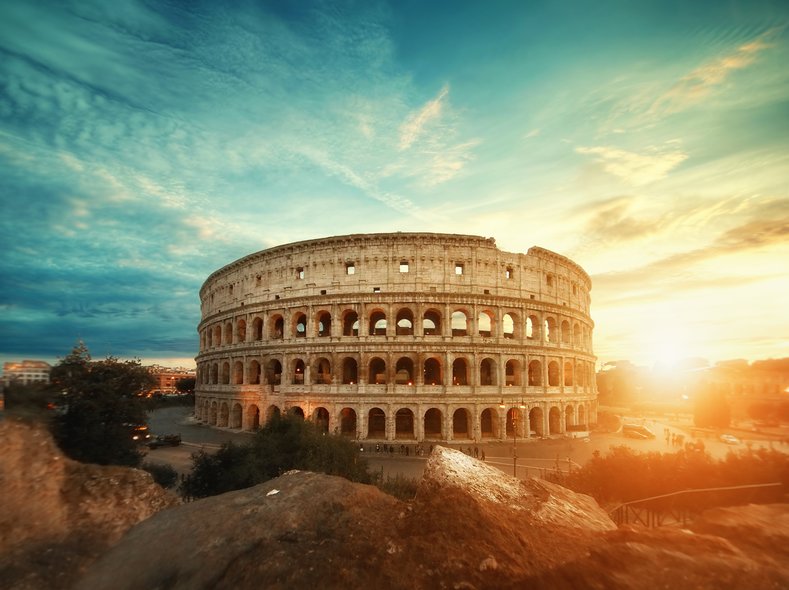 A pleasant neighorhood is Trastevere. Here you will find streets and squares everywhere with nice shops and terraces. Especially in the evening it's very atmospheric and you don't feel like you are in a big city.
Rome has many more characteristic squares that each have their own charm. For example, take Piazza Navona or Piazza di Spagna, the square of the Spanish Steps. For a little more luck in your life you have to go to the Trevi Fountain on Piazza di Trevi. Or well, a little more luck.. When you turn your back to the fountain, close your eyes, think of Rome and throw a coin over your left shoulder with your right hand, you will return to Rome one day. When you do this with two coins, you will meet love in the 'Eternal City' and with three coins you will either marry or divorce.
The best preserved building in Rome is the Pantheon, a Roman Catholic Church. The Pantheon can be found behind the always busy Piazza della Rotonda and you will also find a fountain, the Pantheon Fountain.