You'll never guess that Porto is a city in Portugal! The city consists of, as it were, stacked baroque churches, impressive buildings and narrow houses. It is vibrant, colorful and above all, cozy. And surprise, surprise: there is a lot of tasty Port.
There is a lot to see in Porto, for example the Bolsa Palace that was once used as the Bourse of Porto and still has a commercial function. However, it can only be visited in combination with a tour where the guide tells you stories about the building. Afterwards you can have a drink in the bar!
The Sé de Porto church can already be seen from a great distance and both a visit to the church and the neighboring monastery are a must. From the square in front of the church and from the top floor of the monastery you have a beautiful view over the city. There is no shortage of beautiful views anyway. Climb the Torre dos Clérigos, from the summit you have a great view over Porto. Do not miss the church here either, the interior is beautiful.
TAKE THE TRAM
AROUND PORTO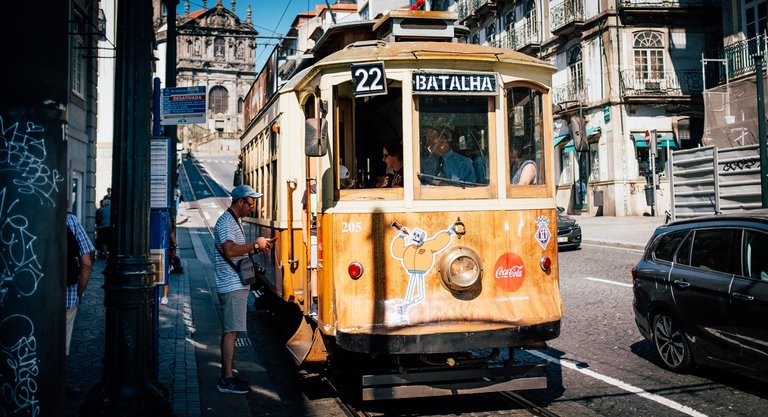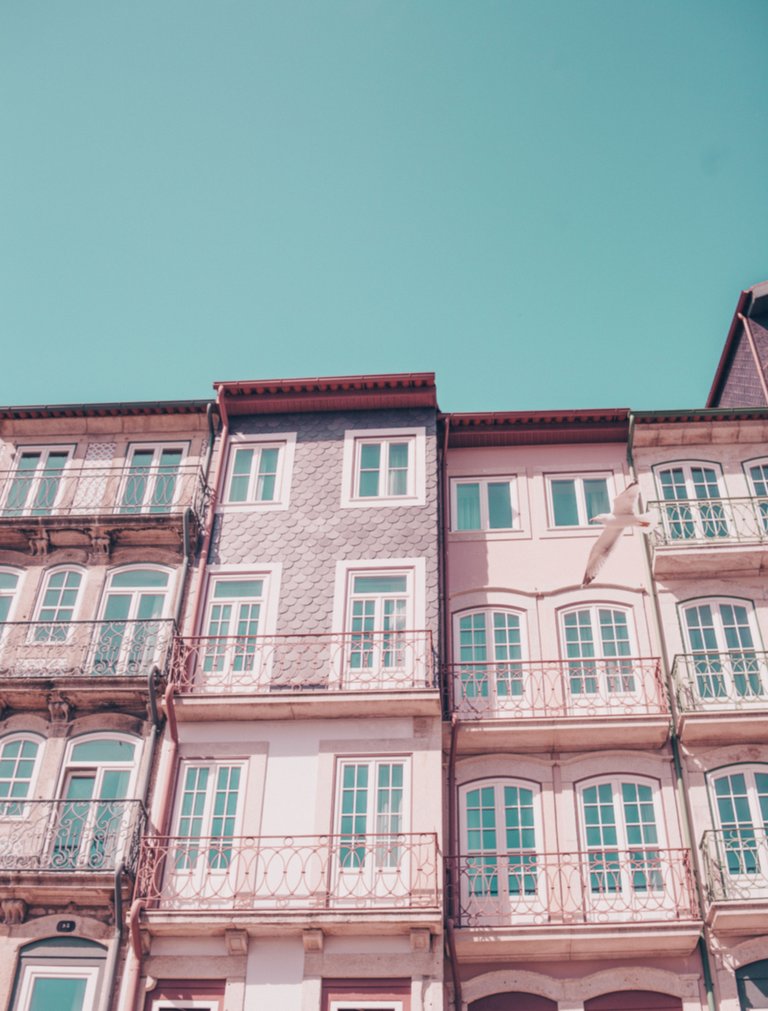 We all love food, right? Therefore go to the Mercado Bolhao and get lost between all the foods you can get and taste there. On Friday and Saturday you can get your hands on the most delicious fresh fish and drink local wines, not to mention Port!
Porto has many beautiful, medieval buildings, both inside and outside the center. Just outside you will find Casa de Música that was designed by Dutch architect Rem Koolhaas. If you are lucky and you are in Porto at the time of a concert, you can attend it. If not, there is also an English-language tour through the building 3 times a day. Also go to Caso do Infante, it is said that Hendrik de Zeevaarder was born here. Now there is an exhibition of Romanian remains that were found a few years ago under the foundation of the building.
Curious about the Port of Porto? In Vila Nova de Gaia, which is located on the other side of the river, you can go to several port houses for a guided tour and tastings. The best thing is a wine tasting in the Douro Valley. You will be picked up in the morning and then you will sail across the Douro or taste wine at various wineries. Do not have the opportunity to do a wine tasting, but still want to bring some wine home? To buy them you go to Vinologia, a three-storey store with the most impressive wines. Of course you can taste before you buy!