This French harbour city along the Mediterranean Sea has been developing into a popular city for both city trips and beach holidays in the recent years. Moreover, the city is full of art, culture and trendy neighborhoods!
The marina is not to be missed: Le Vieux Port. You will of course find the harbour with all its yachts and boats, but it also houses two centuries-old forts. And not to be forgotten is the lighthouse of Marseille. Tourists enjoy all of this and then go down to one of the terraces. Another must see is Notre Dame de la Garde, one of Marseille's churches. You find it on the hill of the outskirts of Marseille where you'll enjoy a beautiful view over the city. Both the outside and the inside of the church will leave an impression on you. Definitely worth a visit!
In addition to Notre-Dame de la Garde, Cathédrale de la Major also deserves a visit. This Italian-looking church is beautiful and even better: free to visit! Lesser known is the Basilique le Sacré-Coeur on Avenue du Prado. The interior is really breathtaking and lets you enjoy the peace and quietness.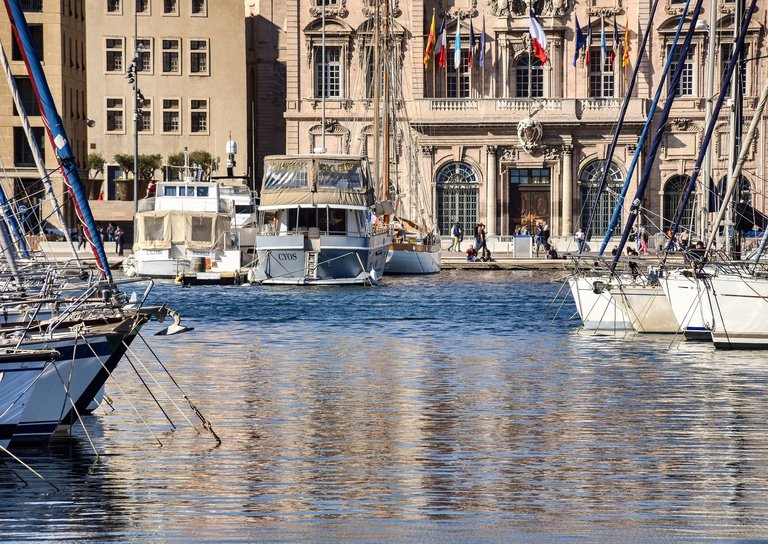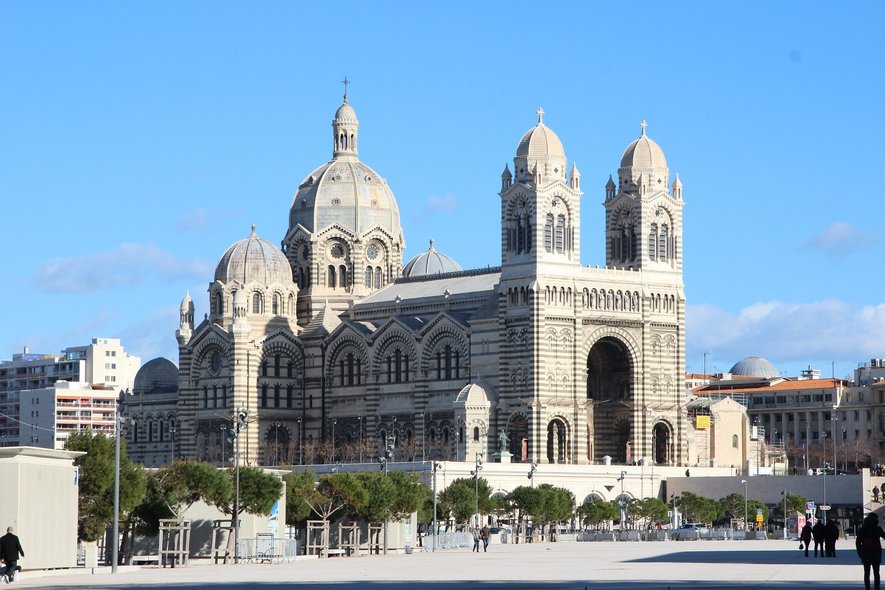 One of the nice neighborhoods in Marseille is Cours Julien, where some places are surrounded by graffiti. There even is a staircase that is completely decorated! Cours Julien is generally warm and cozy with the many nice restaurants and cafés. Although you can't spend the night there, the historic Hotel de Ville will certainly impress you. As one of the few buildings it remained after the battle of Marseille in 1943. Nowadays it serves as the town of the hall of Marseille.
Culture lover? Then MuCEM might be something for you! This modern museum shows various collections of historical objects, interpersed with films that tell more about the objects. Not only in the museum it is beautiful, outside the museum you will find a beautiful garden and a long bridge to the old Saint-Jean fort. Eat your heart out in and around this museum!