The city with a romantic touch and therefore often called 'the white city': Portuguese capital Lissabon! The city has a lot to offer, from scenic and small streets to big shopping avenues, squares and fountains. With her quiet character Lissabon is perfect for a relaxed city trip!
Lisbon is a mishmash of authentic streets on the one hand and modern buildings on the other hand. In June the city is perfect to experience a typical Lisbon party, since this month is all in the sign of Festas de Lisboa. Keep in mind that it will be a little busier in the city during these festivities. Far above Lisbon you'll find the Castelo de São Jorge, which has its origins from the Iron age. After the climb to this castle you'll get an impressive view over the city, which makes it all worth the climb.
Get on tram 28 early in the morning or at another quiet time of day to drive towards the picturesque streets of Alfama in just 50 minutes. Alfama is the oldest district of Lisbon and like a labyrinth of small, crooked streets with its stairs and gates. You'll find colorful facades with waving laundry and a diversity of flowerpots over here. Around lunch time the streets smell like garlic and fresh baked fish. It might not be the most delicious smell, but it's part of the city.
For a glimpse of the real Lisbon, you should visit district Bairro Alto. This is an upcoming working-class neighborhood, causing there to be a lot of nice restaurants.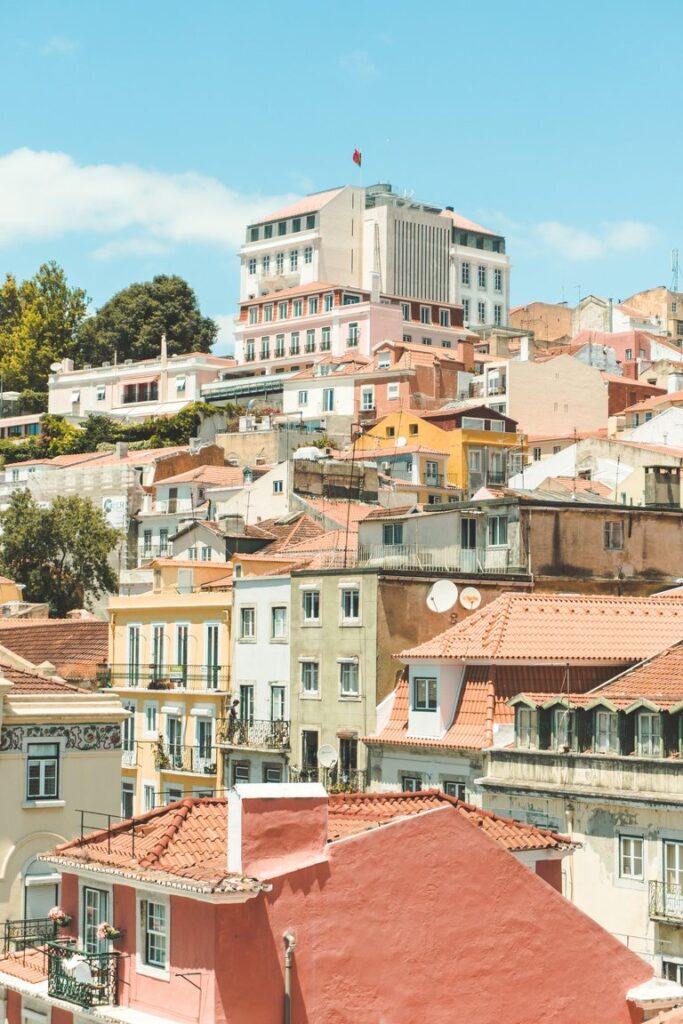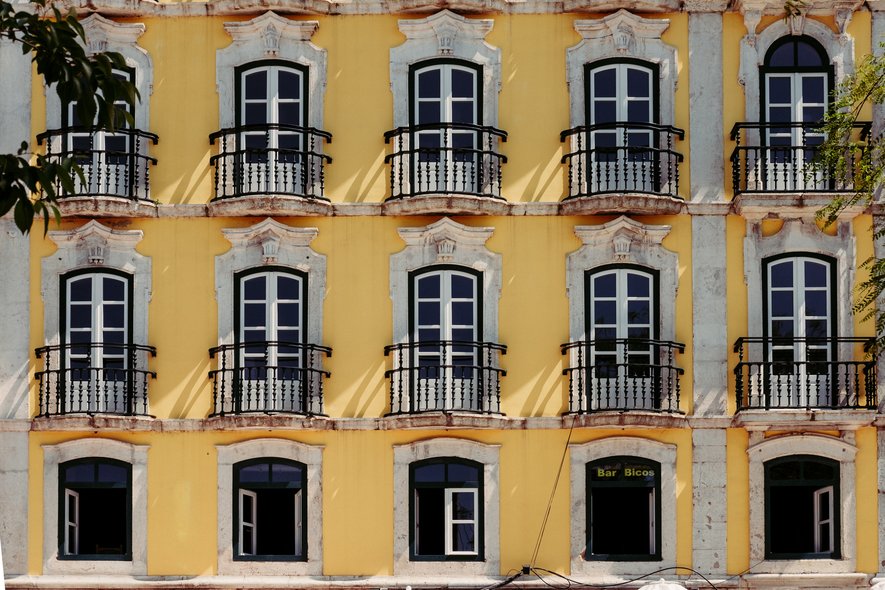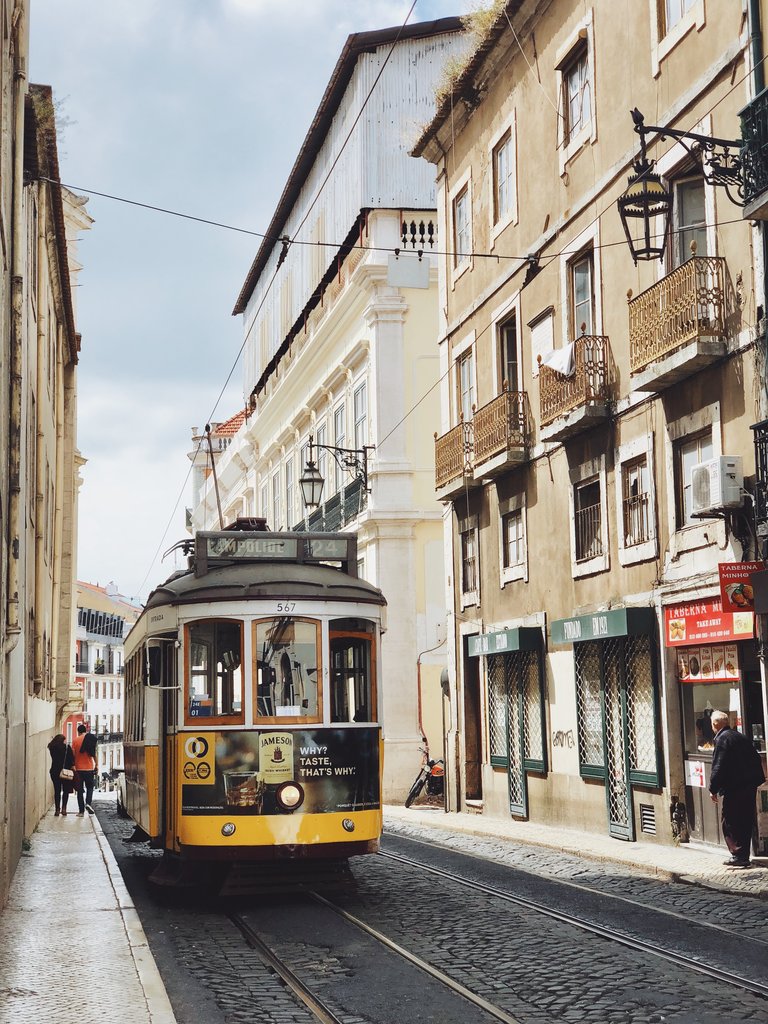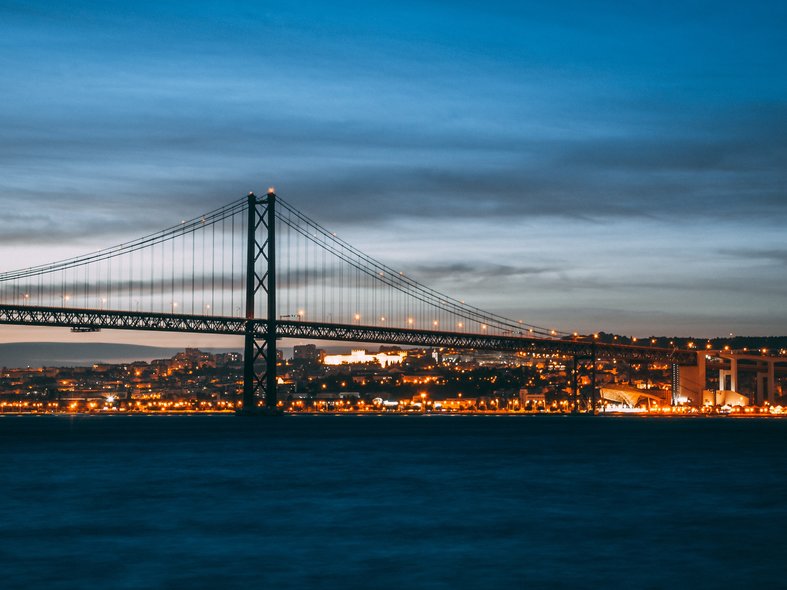 You can't really leave Lisbon without having tasted a Pastel de Nata. This is one of the most well known Portuguese sweets which you will find almost everywhere. For an original Pastel de Nata you should visit district Belém. Torre de Belém is also located here along with many other beautiful buildings. What you might not know is that Lisbon has its own Golden Gate Bridge, namely the Ponte 25 de Abril. This bridge is similar to the famous bridge in San Fransisco. Under the bridge you'll find Santo Amorano harbour together with a lot of nice eateries. You'll have a great view over the Christus statue Cristo Rei here as well. In the harbour you can also get on a Hippotrip, which is a bus for sightseeing across the road and from the water.
For a day of sun, sea and sand you will have to take the train to Cascais. Loungeing on the beach is not the only thing you can do here, there's also a beautiful walking route towards Boca do Inferno, what stands for 'mouth of the hell'. So watch out you won't walk too far..