The Andalusian Granada is about a 1,5 hour drive from Malaga and is among the top 10 most popular city break destinations in Spain. The culture is easily felt by the typical dishes, souvenirs and flamenco bars.

The military fort Alhambra has to be visited when you are in Granada. Keep in mind that there is a limit of 6.600 visitors per day, making it possible that you're going to be disappointed if you do not book in advance. In the summer season the Alhambra is sold out almost every day, so make sure you book early! Once the Alhambra was connected to a corridor and thus bordered on the Generalife. This is a palace with beautiful gardens that are reached by a shady path along which a stream of water runs in different pools.
A short walk from the cathedral you will reach the main square of the city: Plaza de Bib-Rambla. Another impressive piece of Granada is the Plaza San Nicholás because of the beautiful view. It is a bit of a climb up, but it is certainly worth it!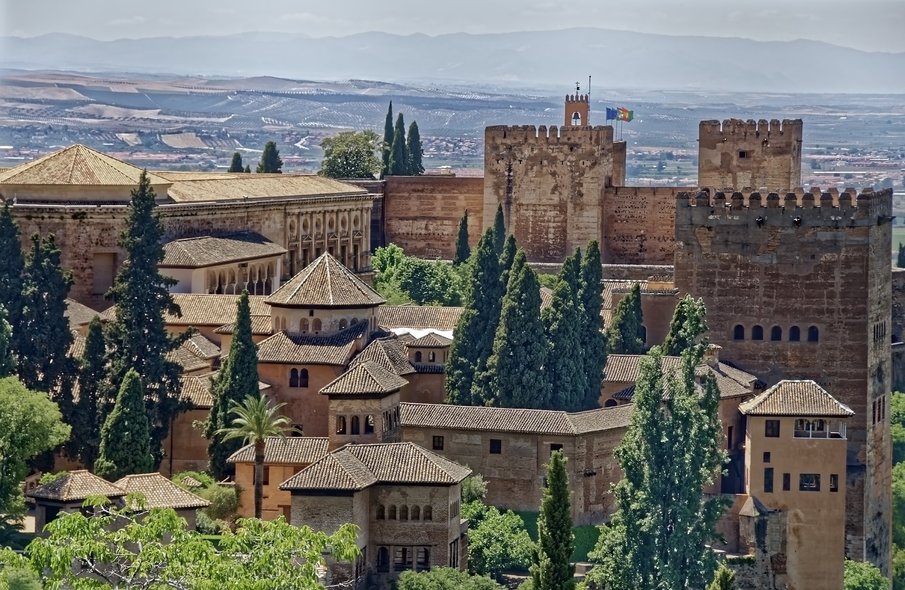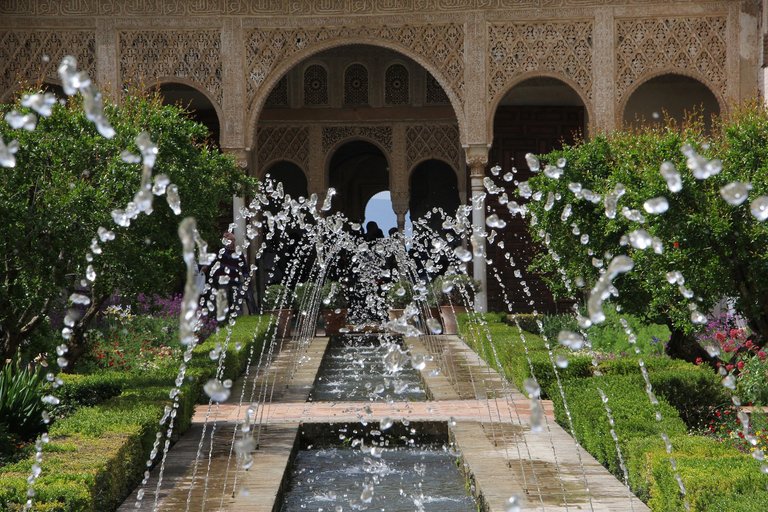 The Mirador de la Lona offers you an equally stunning view over the lower part of the city. A bit further you will find Puerta de Elvira, formerly an important gateway to the Albaicín district. This is originally an Arab neighborhood and the beauty is that it is not overrun by tourist shops, so the authenticity is preserved. The best time to wander through the neighborhood is in the morning, when other tourists are nowhere to be seen. If you can not get a ticket for the Alhambra, then you must visit the monastery church.
Beneficial to Granada is that, in relation to other Spanish cities, it is affordable. This is especially reflected in the food and drinks! The weather is also very pleasant. Granada is one of the most sun-sure European cities. Consider visiting Granada in the week before and during Easter. Then Semana Santa is celebrated, which means 'the Good Week'. The vast majority of Spaniards celebrate this, which means that everything will come to a halt halfway through the day.