Berlin, an enormous city that consists of impressive districts, big streets and cozy squares. Especially during summer Berlin is a lovely city. All inhabitants have woken up from their hibernation to enjoy the beautiful weather! The city is then filled with happy people, festivals, live music and flea markets appear on the streets. Also for art and culture lovers Berlin is the place to be!
After the fall of the Berlin Wall the city has risen as one of the most creative and cultural cities of Europe. Beside the city knows many nationalities. Because of all the trendy districts, you wouldn't know where to begin. Start at the highlights of Berlin, like the Reichstag, Checkpoint Charlie and the Brandenburger Gate. You can also join the free city walk through the city which takes around 3 and a half hours and shows you places you'll never discover yourself. District Neukölln is emerging. Over here you find many cafes, restaurants, secondhand stores and coffeeshops. Next to a visit to Neukölln, you should visit the district Kreuzberg. This was the most densely populated before the fall of the Berlin Wall and now it's a more multiculti neighborhood with inhabitants from different origins. Kreuzberg knows many nice restaurants and cafes and there is always something to see or do.
Kreuzberg is also good for taking a walk. To do this you go to Victoriapark, which has the Cross church on top of the hill. The most well known market hall of Berlin which is starting to become a sparkling center is also located here.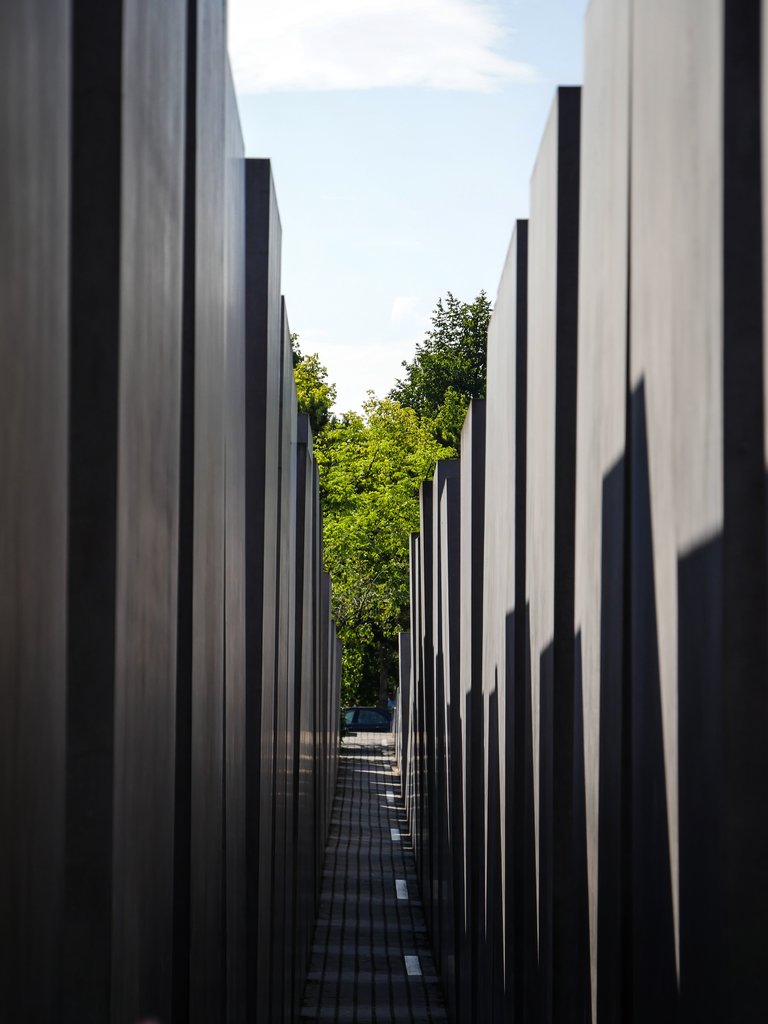 WANDER BELOW THE
BRANDENBURGER GATE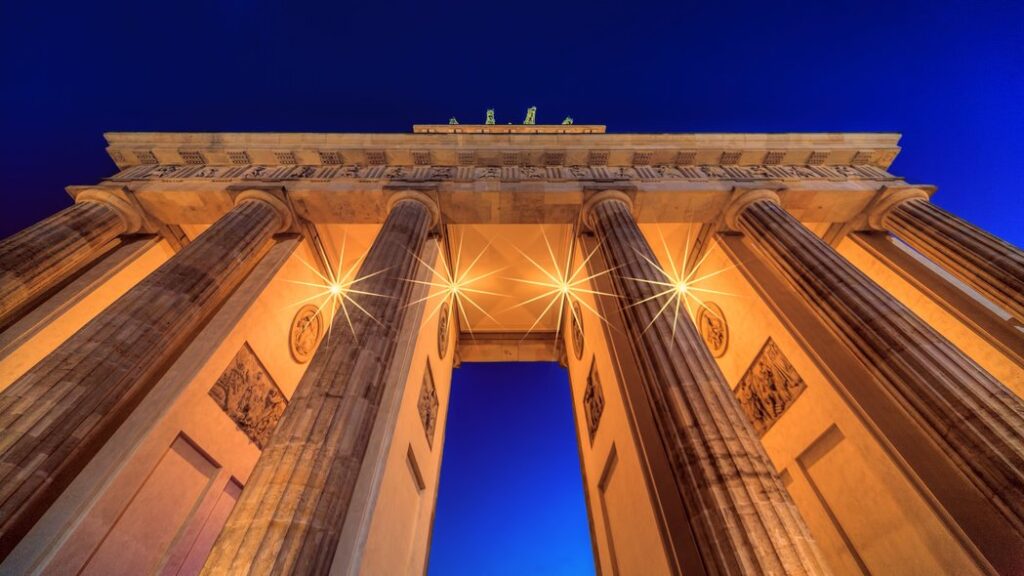 Something that won't stand out for us Dutchies is that everyone in Berlin cycles. You can hire a bike for around 10 euros a day and you can choose to go by yourself or join a guide who takes you to the Berlin Wall, for example. The bike tours all start and end in the Kulturbrauerei in Prenzlauerberg. Back in the days big beer breweries were located here, but they have moved to outside the city. The location is now perfect to go for something to eat, shopping or to have a drink!
West Berlin is lovely for walking. Schloß Charlottenburg is the biggest palace of Berlin and knows a lot of green. It was once built as a summer residence but meanwhile it has really expanded which caused a variety of building styles.
Got hungry? Visit the atmospheric street food markets at Street Food Thursday. You will surprisingly find these on thursdays at Markthalle Neun in Kreuzberg. There's all kinds of food being offered here, including typical German dishes like curry sausage!
While the sun goes down, you can view Berlin from above. The Panoramapunkt on top of the Kollhof Tower on the Potsdamer Platz offers you a beautiful panoramic view over the city. Here you'll also find a cafe and exhibition to enjoy a drink or some beautiful art. On top of the Kreuzberg hill at Viktoriapark, the highest spot of Berlin, you also have a great view.