Named after the goddess of wisdom and knowledge, the cradle of democracy and the birthplace of the Olympic Games, a cultural hub with festivals and exhibitions. The most famous ruin, the Parthenon on the Acropolis, offers a great view over the city. Through classical structures and comtemporary culture, antiquity and modern times come together in this metropolis to create a unique combination. During a visit to the ruins of the historical district of Pláka, you will go back in time while breathing the contemporary atmosphere around the central market of the city.
If you visit Athens, you can hardly miss a visit to the Acropolis. Acropolis means 'highest point of the city'. This 156 meters high monument was inhadbited 4000 years ago and there are a number of temples on top, in memory of the goddess Athena. It is nice to visit the Acropolis under the guidance of a guide, but it is even more fun to do this with virtual reality glasses, which show you how the Acropolis looked 4000 years ago, while you stand in front of it. At the foot of the Acropolis you'll find the historical district of Pláka.
The streets and alleys take you past houses dating back to Byzantine and Ottoman times. Discover the real Greece in the Varvakios market halls. Every day, except Sundays, all kinds of delicacies and local produce are sold here and you'll find a lot of fish.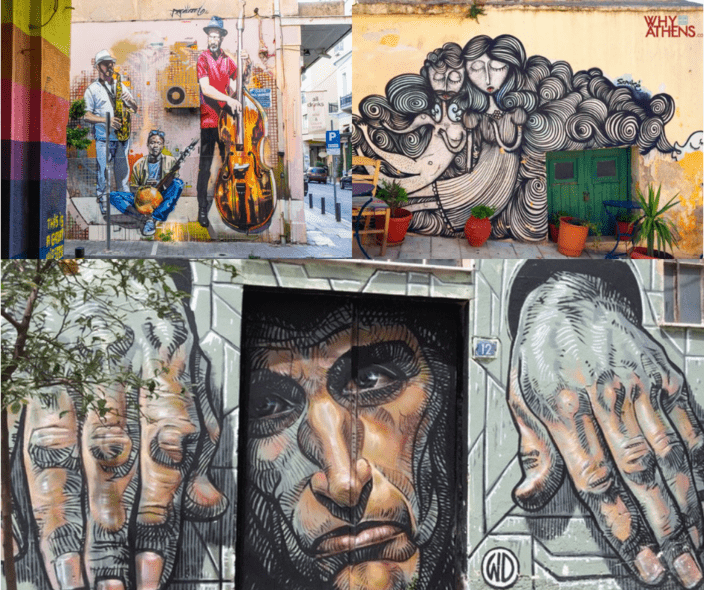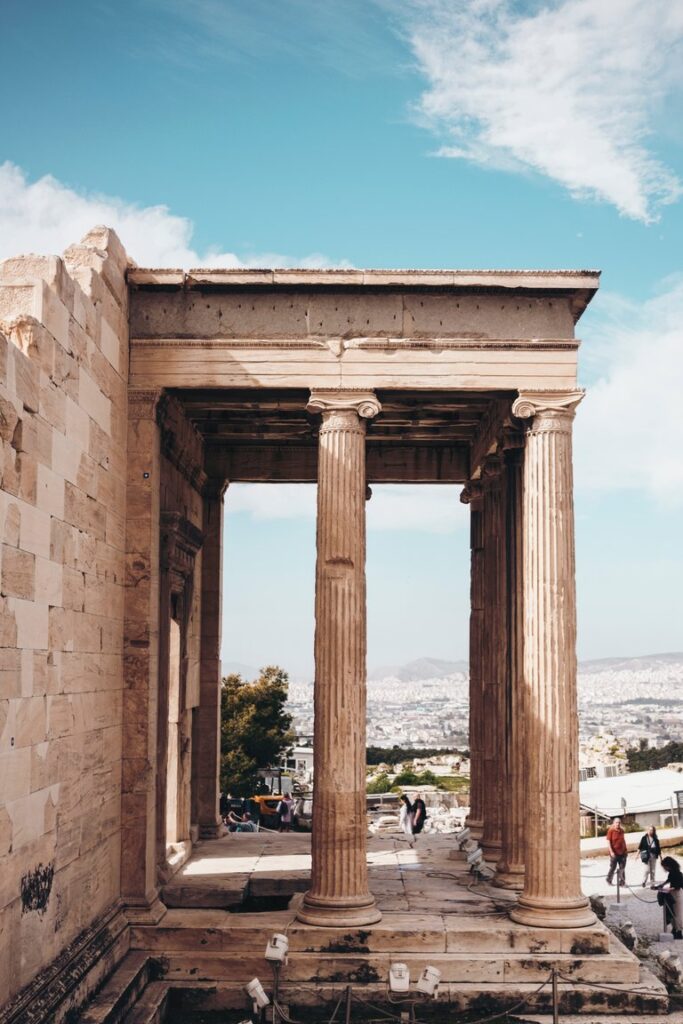 What you might not expect is that Athens knows districts whose walls are full of the most beautiful street art. Graffiti is not allowed, but the artwork is not removed. You can discover the beautiful works in the Metaxourgeio, Psyrri, and Exarchia districts.
The ultimate highlight of the city can be found at the top of the Mount Lycabettus, at 277 meters altitude. The top can be reached by foot and a cable train. On top you get an amazing view over Athens, especially during sunset! The temple of the Olympian Zeus can also be found in Athens and bears the name Olympeion. Building it took 600 years! Would that be because of the 100 enormous marble columns it once had? There are only 15 left these days, but these give a perfect example of how it would have looked like.