The Arabic 'Al-Gharb' means 'the west', the Moorish occupiers called the region in the south of Portugal known for its special beaches. The capital Faro is often wrongly forgotten, because it has a good dose of culture. Consider, for example, the historic port that was built by the romans 2000 years ago. In addition, it offers great viewpoints over the Atlantic coast due to its high loction on a while limestone rock formation.
But Faro is not the only city that is worthwile. Villamoura, Portimão and Albufeira are also worth a visit. The Algarve is most popular during summer time, because of the many beaches combined with high temperatures. If you don't like mass tourism, it's a good idea to travel to this destination before or after summer.
In Silves you'll find remains of the Arabian past of Portugal and Lagos keeps memories of the time of the voyages of discovery. Portimão and Albufeira are known for their vibrant character and especially because of the nightlife. Tavira has a lot of traditional architecture for those who love that.
If you visit the Algarve for the beaches, Praia da Marinha is the place to be. This particularly beautiful piece of beach was crowned 'Golden Beach' a few years ago. The beautiful cliffs and the clear water are almost too good to be true. You have to overcome a lot of steps to get to the beach, but that is certainly worth it.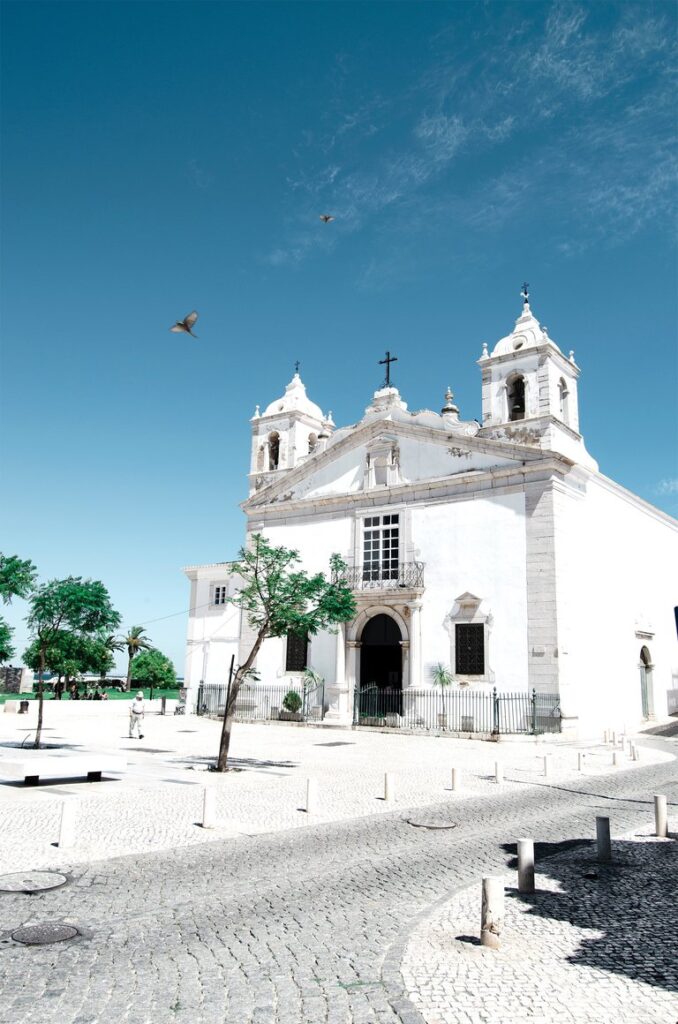 BEAUTIFUL CLIFFS
AND CLEAR WATER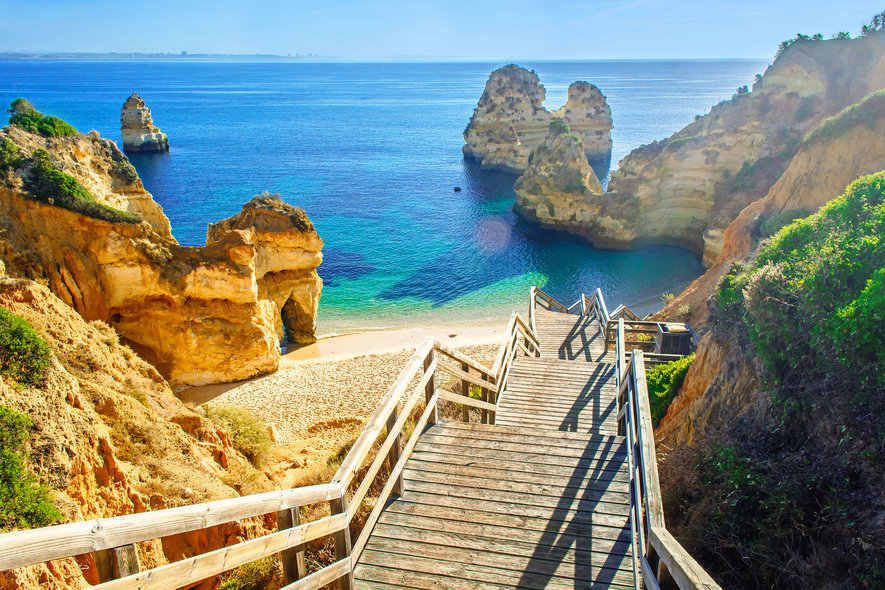 Praia da Luz is a small holiday paradise where you can find diving schools, surf schools, restaurants, discos and shops along the coastline. Higher in the mountains are archaeological excavations to visit, such as a Roman bath. Portimão may sound familiar because of the large sailing events that are held here. People from all over the world visit the 'World Match Racing Tour'.
Golf enthusiasts can indulge in the Algarve. In the area there are numerous golf courses where you can enjoy a game of golf. For a different form of rest you have got to go to Caldas de Monchique. This spa town will let you bathe in lovely warm spring water and enjoy the green nature. The town of Monchique is still very traditional and has many beautiful walking routes.